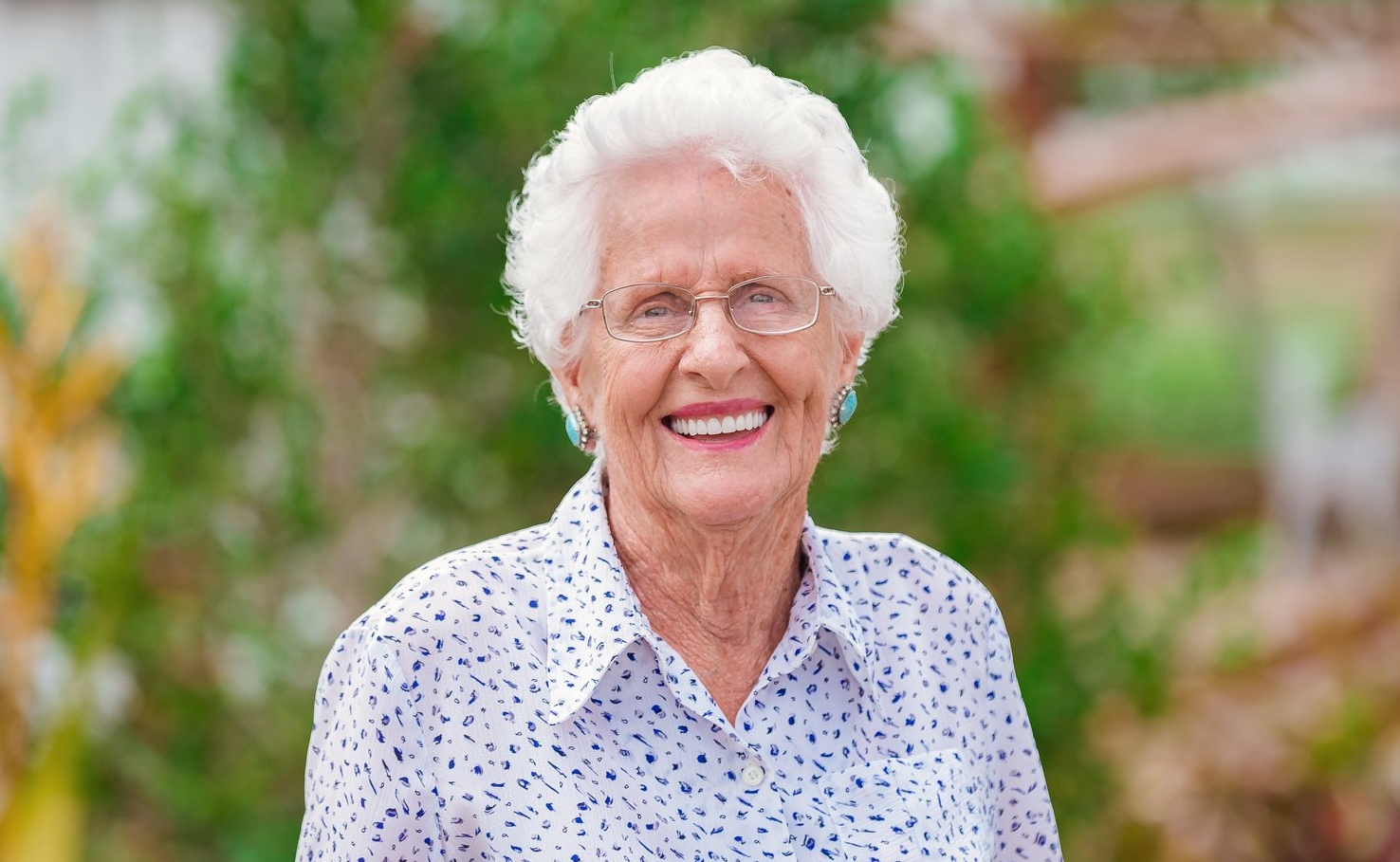 Olive Gilbey first saw inside Samford Grove prior to her plans of moving in, nine years before in fact, when she'd visit her sister Elfreda Hardy who lived in the village with her husband Roy Hardy.
Olive grew up in town on her family's local dairy farm 'House Mountain' with her eight siblings, which was located on Greggs Road.
Now, as the 91-year-old sits in her thoughtfully designed apartment suited for independent living with modern facilities, she remembers in the place she now ponders once sat another dairy farm.
"When our family farm was close to its end, I remember I would come down here – a little dairy farm – to get my milk," Olive said.
After Olive's three children had grown up, she had plans to downsize from her 4-bedroom family home and no plan to move into a nursing home.
Seeing the warm, welcoming atmosphere and idyllic Samford Valley location of Samford Grove each time she would visit Elfreda, Olive knew here was where she would move to.
"Because I would visit my sister here, I knew all the staff and they were always helpful. My daughter Gail Chuter and her partner Cliff Chuter bought the family home and I moved into Samford Grove in 2014."
Switching from her Samford Grove villa to an apartment on top of the Homestead community centre only a few months ago, Olive still feels right at home with a panoramic view from the heart of the village.
"I've been here for eight years now, and I love it. My apartment has such a beautiful outlook to the walkway, I have a nice sunny veranda so I can sit outside in the mornings, and I get help with the housework," Olive said.
With house maintenance and gardening taken care of, the lively retiree said she spends most of her time in the heated indoor swimming pool and talking to her friendly community neighbours.
"All the residents are so friendly. I've lived here my whole life but the number of new faces I manage to run into on daily ventures never fails to surprise me," Olive said.
"I have always loved Samford and I never thought we would have such a beautiful village here."
Samford Grove is currently under development, adding to its existing 27 independent living villas which are designed for easy everyday living, entirely on your own terms.
To secure one of the last remaining new apartments, located above the new community centre and five-star facilities, or to enquire about securing an off-the-plan home, get in touch with us today.
To learn more about Samford Grove or to book a private tour, contact us on (07) 3289 3372.
https://samfordgrove.com.au/wp-content/uploads/2022/06/OLIVEGILBEY2-e1654837795808.jpg
909
1476
pitchpr
https://samfordgrove.com.au/wp-content/uploads/2022/05/Samford-Grove-Purple.png
pitchpr
2022-06-10 15:10:30
2022-06-10 16:34:50
Downsizing or upgrading?