The first home slab at Samford Grove Retirement Village has been poured, marking a significant milestone in the long-awaited expansion.
Site works have been underway since July in preparation for the construction of 96 new on-ground homes, 12 apartments and a brand new clubhouse.
Current and future residents celebrated the occasion on Monday 28 October, enjoying drinks overlooking the development site and even getting the unique opportunity to take in the views from the brand new slab.
During the event, Reside Communities CEO Glen Brown gave an address to highlight the importance of the first slab milestone and what it represents for residents and Samford locals.
"When Reside Communities acquired Samford Grove in June 2018, we knew it had enormous potential for growth," he said.
"For many years, Samford residents have not had access to quality retirement options, with many choosing either to remain on properties or in large homes or to leave the community they know and love in order to access the support, connection and security of retirement village living.
"With this expansion, we are more than tripling the number of available retirement dwellings in the area, with all homes purpose-built for older residents and designed to standards like the Livable Housing Guidelines to enable ageing in place.
"We are also offering an exceptional suite of new facilities and services to promote healthy, connected living for our growing resident community."
Samford Grove resident Bev Dean said she was pleased to see the rapid progress of construction.
"I feel like it is fantastic – it's going to be marvellous when everyone gets together," she said.
"I'm most looking forward to welcoming the new people."
Since the event, progress is continuing rapidly with a further five slabs poured and the first home frame erected.
Many of the 16 homes in stage 1A have already been secured, but some homes remain for those who are interested – find out more here.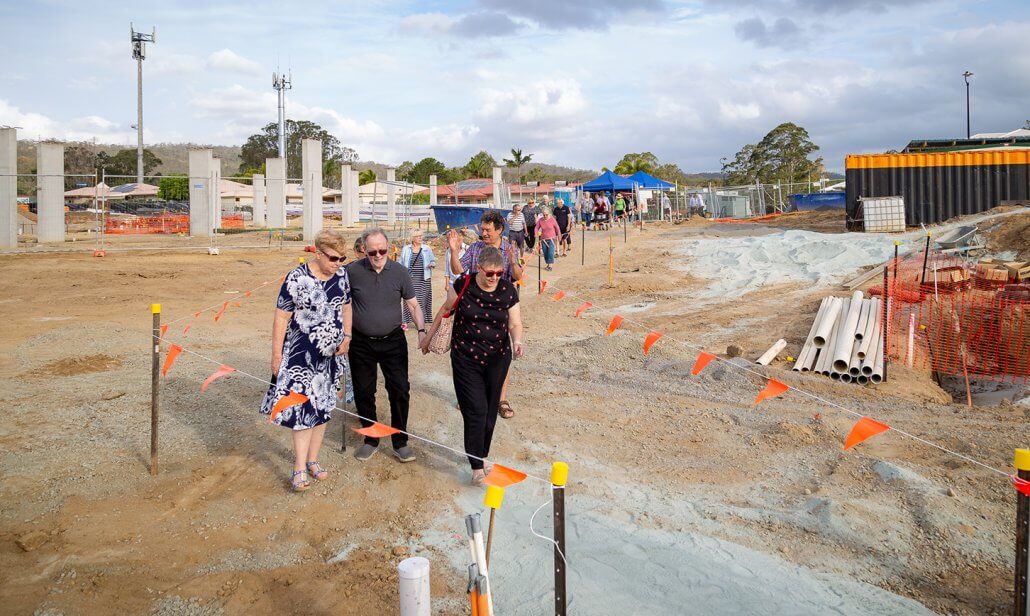 https://samfordgrove.com.au/wp-content/uploads/2019/10/Samford-Grove-Retirement-Village-Slab-Party-header2.jpg
1000
1500
samfordoffice
https://samfordgrove.com.au/wp-content/uploads/2019/08/Samford-Grove_horizontal_RGB-300x75.png
samfordoffice
2019-11-07 10:51:13
2020-11-27 15:17:59
First home slab poured!