Along with the amazing resort-style facilities,  visitors had the opportunity to inspect brand new apartments, townhomes and villas – all while enjoying an action-packed program of fun for all ages.
Free freshly brewed barista coffee, choc-topped ice cream and fairy floss, live music, a jumping castle, face painting, a balloon twister and magician all kept the young and the young at heart entertained.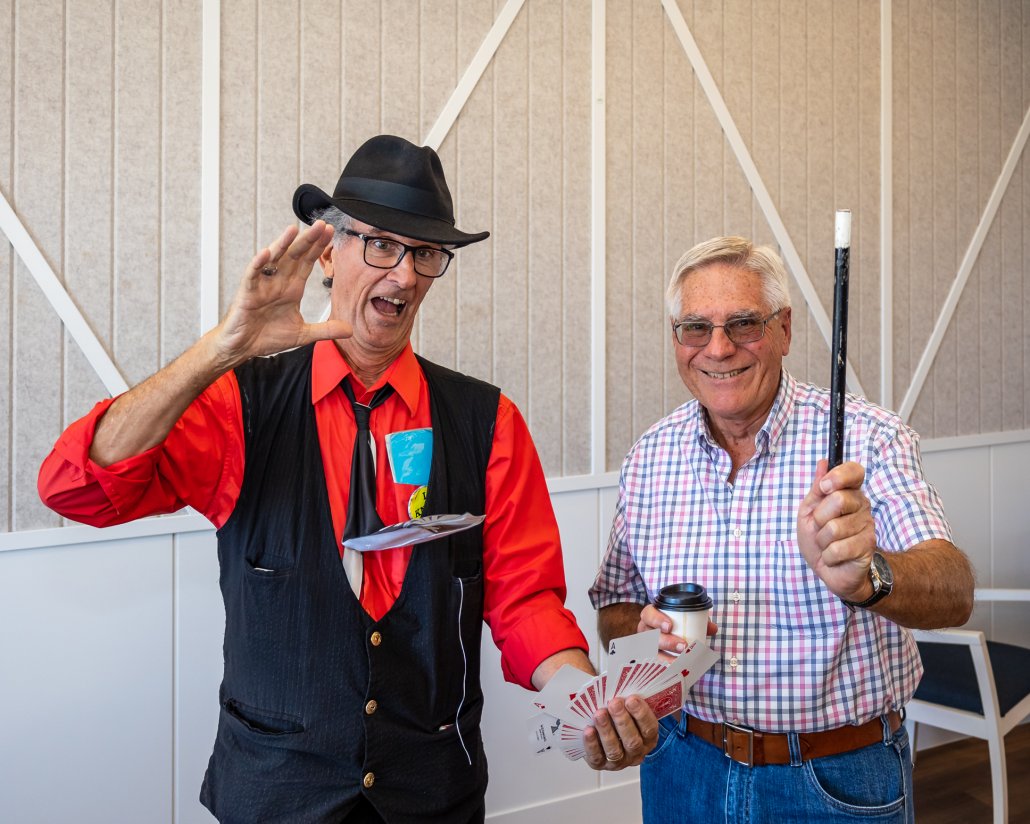 Visitors also munched their way through a couple of hundred sausages and more than six kilograms of onions as the Rotary Club of Samford Valley kept busy at the barbecue.
Two new display townhomes featuring contemporary light-filled floor plans and expansive views were unveiled on the day as part of a multi-million dollar expansion.
Samford Grove's new luxury community hub, known as The Homestead, was the centrepiece of the day's celebrations.
Featuring an amazing array of exclusive facilities including a 21-seat cinema, beauty salon, bar, gym, indoor heated lap pool, private dining room, lounge and library, residents' kitchen, café, outdoor barbecue and entertainment spaces, it sets a new standard for retirement facilities on Brisbane's northside.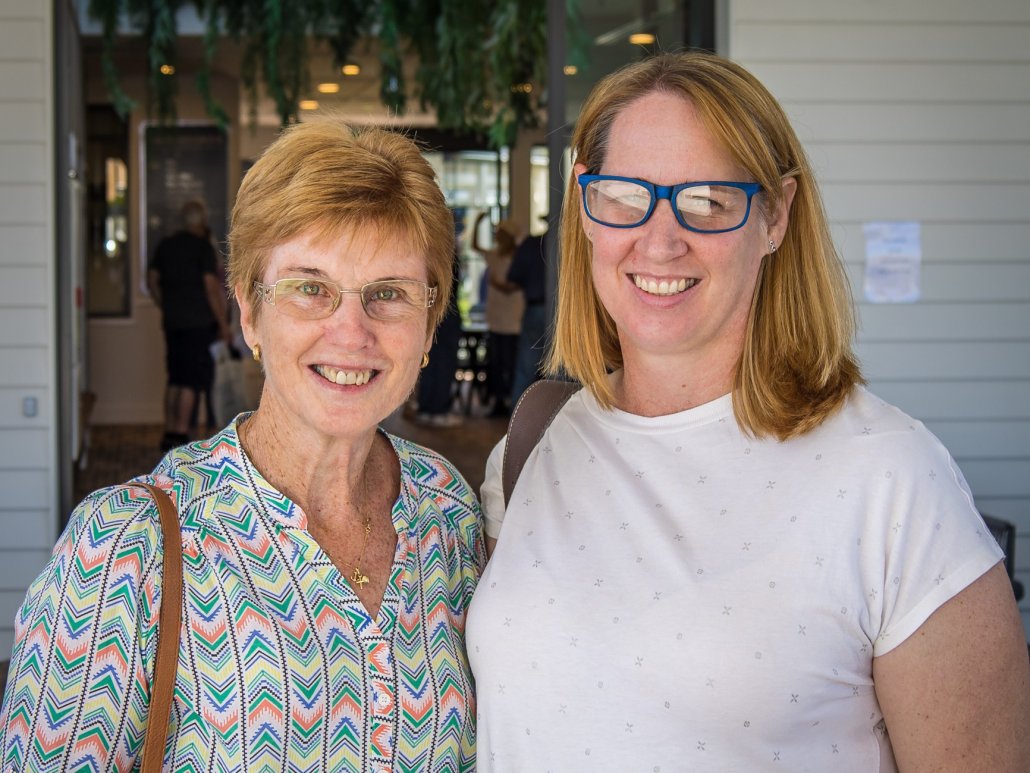 'So many village residents on hand to chat'
Denise Quinlan and her daughter Alison, pictured above, were among the many visitors who came along to discover all that Samford Grove has to offer as well as chat with village residents to gain a first-hand impression.
"I've always wanted to have a look," said Denise. "It was great to see all the facilities and we checked out all the different levels of accommodation."
"One of the really good things was that there so many village residents on hand to chat to as part of the day – which meant we were able to get a genuine account. We were impressed," said Alison.
Former Sydneysider and Samford Grove's newest resident Christina, enjoying the day with daughter Justine and grandson James, above, said that although she had only moved in a week ago she was already getting to know the other residents.
"Everyone is so friendly here," she said.  "When you buy into somewhere like Samford Grove, you buy into a lifestyle.
"I was living in a large home in Sydney that required a lot of maintenance.  When we sat down to work out all the figures, we were surprised by the amount of savings just on maintenance costs alone."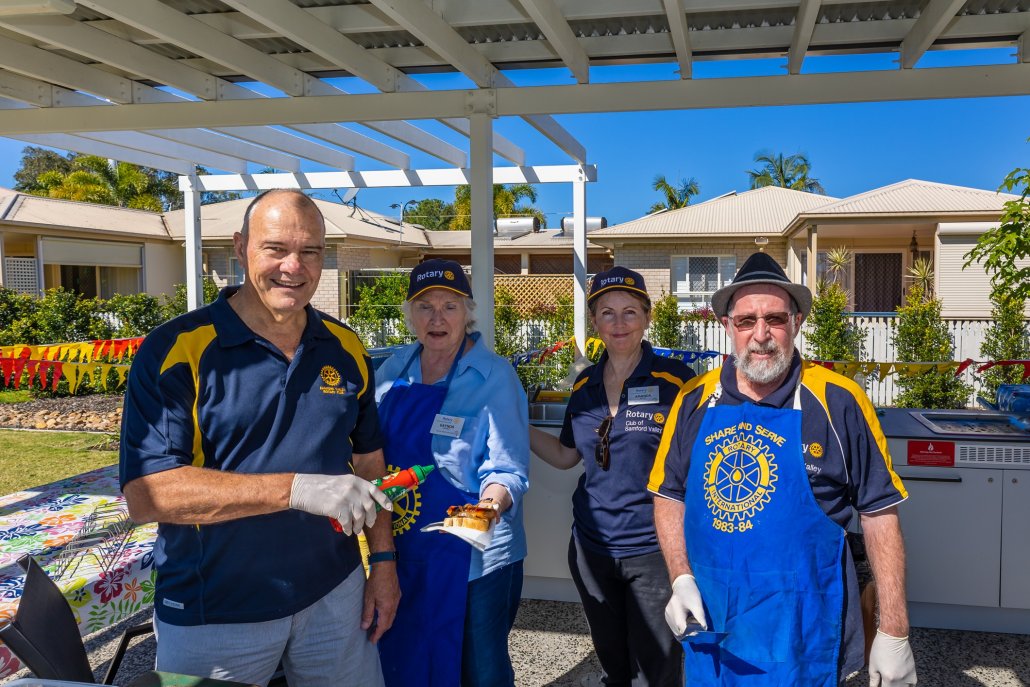 Rotary club stalwart Bob Millar said Samford's genuine sense of community spirit contributed to its enduring appeal.
"It's such an active community as well, with many popular ways for people of all ages to be involved, including service clubs, a very popular Men's Shed, as well as an archery and bowls club to name just a few," he said.
Discover more at Samford Grove
Samford Grove is located within easy walking distance of the Samford township's shops, cafes and health services while hospitals and major shopping centres are just a short drive away.
Townhomes start at $575,000, apartments from $385,000 and villas from $665,000.
All homes feature deluxe fixtures and fittings, luxurious kitchens with stone benchtops, ensuites, ducted air conditioning, and European appliances.
To find out how you too could call Samford Grove home, call us on 07 3289 3372 or fill in this contact form.
https://samfordgrove.com.au/wp-content/uploads/2021/05/Hero-image.jpg
1549
1936
pitchpr
https://samfordgrove.com.au/wp-content/uploads/2022/05/Samford-Grove-Purple.png
pitchpr
2021-05-19 12:55:07
2021-05-19 12:55:34
Top turnout for Samford Grove Open Day