Allan and Vicki Svensen have just notched up 17 years at Samford Grove – and after all this time, they're still "living the dream''.
The couple, both friendly and vibrant personalities, are popular members of the community.
Vicki, who helps many of her neighbours with tasks including grocery shopping and attending medical appointments, is known in many ways as the community's resident "go to" person.
It's perhaps only fitting that she's an integral part of Samford Grove's social committee.
"I worked in a pharmacy for 35 years and I was used to working with older people," she said. "That's just me – I like helping people."
The pair, who owned a house at Keperra before they retired, had long harboured a dream to move to Samford.
"Allan worked for Telstra for many years on new housing estates in this area and he just adored it," said Vicki.
Coincidentally, he designed all the cabling that runs through Samford Grove Retirement Village, completed just before his retirement.
"I just love it at Samford," said Allan. "I wanted to buy a five-acre place at Highvale, which is just near here, in 1976.
"I saw it in my travels and it was a good price for the time.
"While we didn't end up buying on that occasion, we did eventually get here – 30 years later!"
Vicki said they inspected seven villages between Samford and Redcliffe before they made the move to Samford Grove.
"In the end, we kept coming back to this one. We used to get lovely breezes at our home in Keperra, and that was one of the stipulations I had for moving into a new place.
"We got to Samford, and the breezes were just brilliant."
The couple were among Samford Grove's first wave of residents and now find it hard to imagine living anywhere else.
Both keen gardeners, they have a particular interest in growing azaleas.
With 30 pots of azaleas to tend to, it's more than just a casual hobby – and Allan is able to reel off the name of each cultivar – ranging from whites through to pinks and blood red blooms – all arranged in order on proud display in their back yard.
To find out how you too could call Samford Grove home, call us on 07 3289 3372 or fill in our contact form.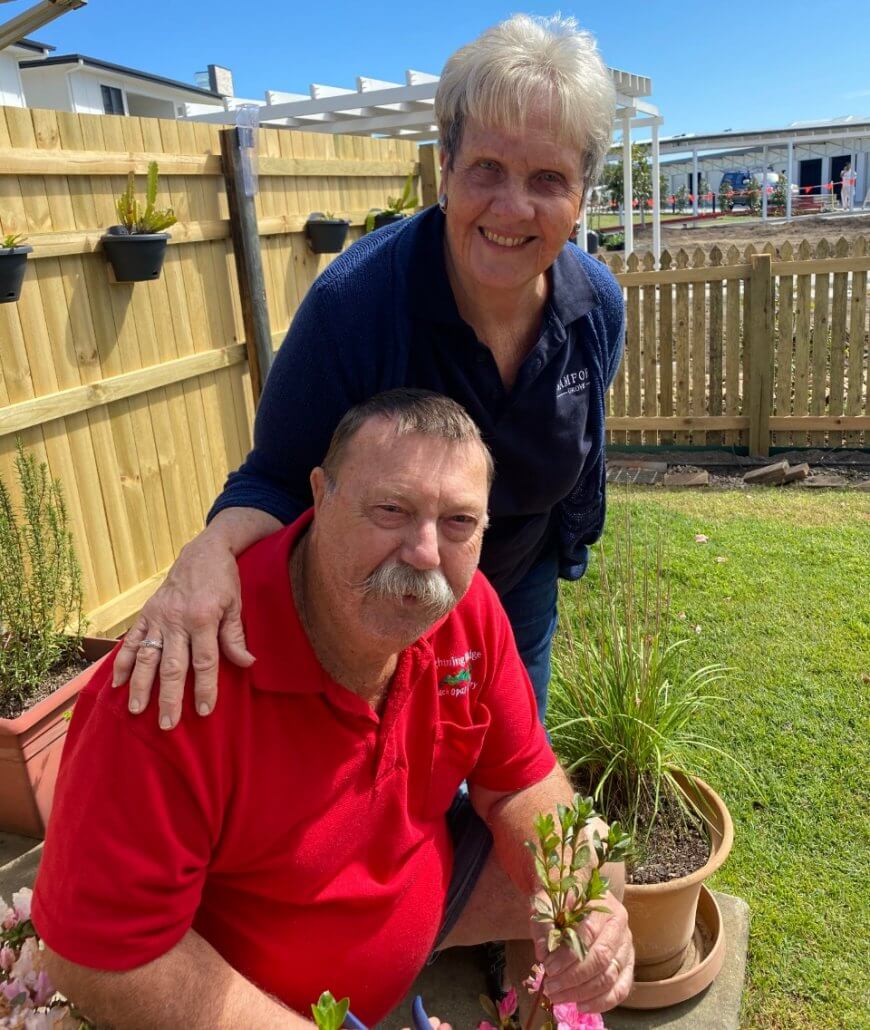 https://samfordgrove.com.au/wp-content/uploads/2020/08/Allan-and-Vicki-Svensen_resized.jpg
983
1500
samfordoffice
https://samfordgrove.com.au/wp-content/uploads/2019/08/Samford-Grove_horizontal_RGB-300x75.png
samfordoffice
2020-08-27 10:01:21
2020-08-27 10:01:21
Living in Samford a dream come true